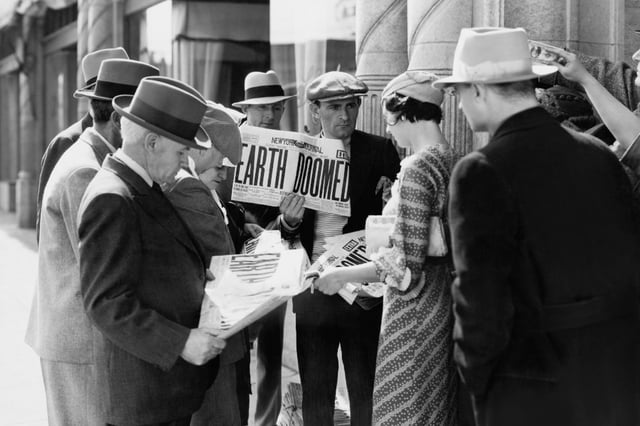 Dear clients and friends,
Inside Parliament House right now, hundreds of journalists from Australian media companies are in Budget lock-up, as striking Fairfax journalists are no-doubt conflicted over missing the chance to report on the biggest day of the political calendar.

In the belief that the fourth estate's future is on the line, analysis from SMH and Age journalists - and their "169 years of collective experience" - will be noticeably absent from this year's coverage. 125 of them will soon be out of a job.
The demise of the print media model as the primary vehicle for companies to reach their intended audience has been well documented.
But the answer to "where will future audiences turn for information", remains elusive for many. We must understand this question to best place our clients in this digital era. Rather than fight media change we intend to understand it and anticipate it so we can help you position yourself and your brand well.
Here are our top three destinations for tonight's Budget analysis, sans the Ross Gittens of the world. That means less objective reporting and quality analysis. It also heralds the arrival of 'new media'.
1. The Constant Investor
After covering the Federal Budget for 40 years as part of traditional financial media Alan Kohler has stepped out as a pioneer in the independent publishing space in Australia. Tonight marks his first ever live web broadcast from Canberra as the creator of The Constant Investor.
Access Kohler's online Q&A livestream immediately following the lock-up here (for $1).
2. Digital democracy
While lacking the forensic integrity of The New York Times, news.com.au is Australia's most popular free news website. The click-bait News Ltd spin-off attracts 5 million views each day and is monetised using a combination of sponsored advertorial content, hyperlinks, straight published advertisements and pay-per-click. With the average consumer staunchly unwilling to pay for news subscriptions, classifieds are out, sponsored content is king.
3. #Budget2017
The hashtag #Budget2017 has been trending on twitter all week. It's here that all related Budget content is being posted and shared to instantly reach consumers, political junkies (and internet trolls). Take a look - you'll notice the hashtag trend is "promoted" - by NAB. Deloitte has even created a whole twitter account - @FederalBudget - to engage users and drive them to budget commentary on the Deloitte website.
It's an exciting time…
For more BlueChip Breaking News Notes, sign up below.
Best,
Jacqui Maddock
Head of Media