Hi Friend,
Here's a fun fact about BlueChip: we do THE BEST office cookout lunches.
Today we celebrate Christmas in July! Turkey, hams, trifle, EGGNOG...
Rampant self-promotion alert... the ham rocked.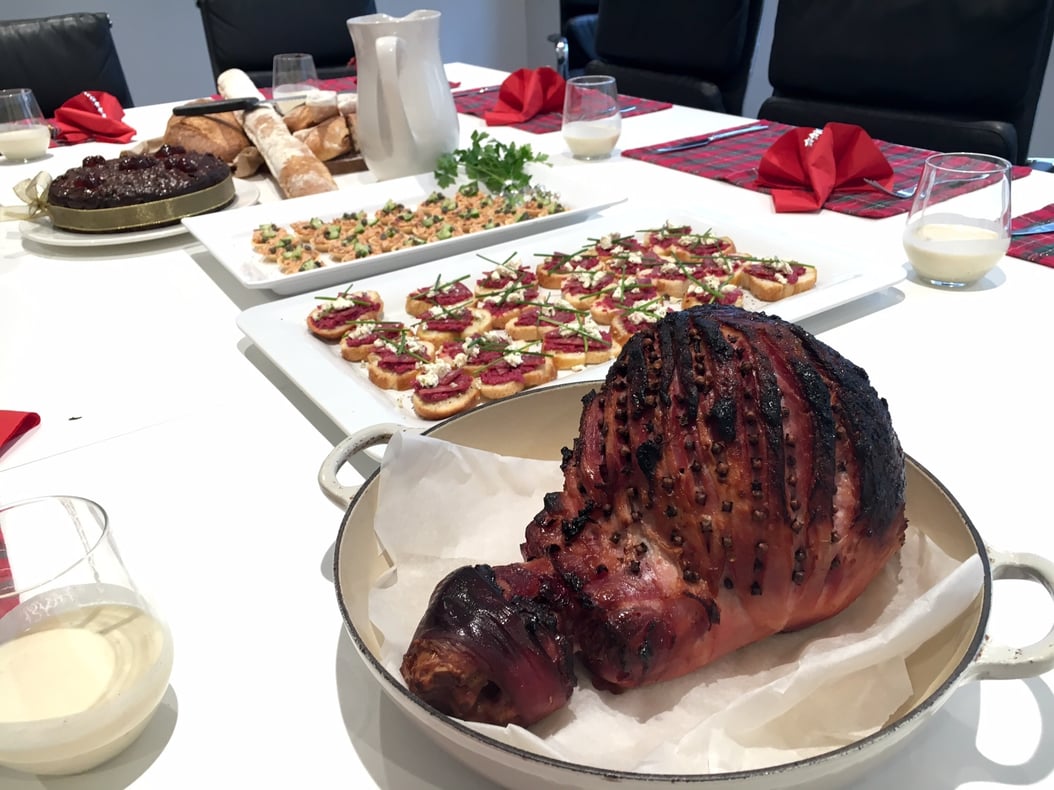 Where was I? Right, PR... Our third and final blog in the Financial Services PR in the New World Order series gives you out-of-the-box ways to supercharge, turbocharge and ULTRACHARGE your PR all the way out of the stratosphere.
One way to do that is to use rich, innovative, interactive content which is ever-increasingly in demand. Also take a cue from social media pros like first lady / influencer / media darling Michelle Obama!
Hope you're having as much fun today as I am. The food coma is real, though...
Cheers!
Best,
Carden