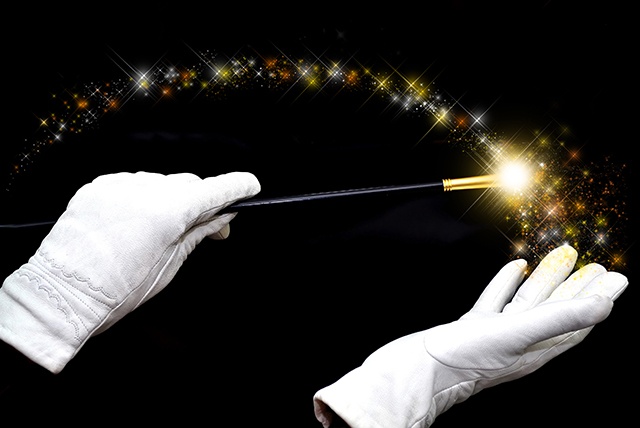 We all know that while public relations (PR) is still one of the most effective tools in the financial services marketer's kit, best practice calls for an integrated approach that will amplify your company's PR and drive leads. And you don't need a magic wand to get great results.
Instead, try an integrated PR/marketing approach that uses earned, paid and owned media tactics to promote your content. Here are some quick tips on how to get started.
1. Use analytics and paid media to drive traffic to your earned media coverage
If you have some stellar media coverage you want to share further, use paid tools to amplify your coverage across multiple channels to increase the reach.
An example of this tactic in action is the company selling low-end consumer goods online which placed one article on Buzzfeed. Tracking showed this one article drove $30k worth of traffic to their website, a huge deal for this relatively small outlet – especially given the low spend.
The company tracked the source of this traffic using Google Analytics – which showed exactly how many of the people who read the article went on to buy the product.
The company got further mileage from the article by running a paid media campaign using AdWords, which kept the article in circulation, reinforcing the return on the earned media and earning them another $22k in revenue.
The moral of this story is: track with analytics and amplify with paid media.
2. Remember the call to action
Ideally, all of our earned online media coverage would include links back to our company websites or products, but when you are not in complete control of the content this can be difficult to achieve.
The good news is that even if you have a great online media article without a link back to your content there are other ways of attracting visitors to your website. One free tool that helps you do this is Snip.ly, which essentially enables you to clone the webpage that contains the media article in a way that can bring them back to your website. It does this by adding a pop-up box to the article, which links back to your company page or prompts readers to give you their email address.
3. Promote the article on social media
Whatever you do with your earned and owned media content, it should always be aligned with your social media content. Your social media content should also reflect your overall branding. Facebook, LinkedIn and Twitter are great tools for amplifying your key messages and maintaining engagement.
Each platform also has paid components which can boost your content even further. Here are some examples:
Targeted Facebook ads – Facebook enables you to target both sponsored posts and conventional ads according to a wide variety of criteria. For financial services content promotion, you might want to target people that work as financial planners, or employees of financial services companies
Promoted tweets – Twitter now enables you to promote individual tweets, which can be a great way to get in front of the right people and join the social conversation. You can target users by interest, gender, geographic, or device – so you can get in front of the right people at the right time
Outbrain – is another content promotion ad network that enables you to cost effectively attract traffic that's likely to be interested in your product or service based on the other material they're reading, sharing or liking
How it can work for you too
Last year, BlueChip worked with the Financial Planning Association (FPA), to develop and execute an integrated PR/marketing campaign promoting Financial Planning Week.
The aim of the campaign was to promote the value of financial advice among the general public.
Our approach included:
Take 60% of the 2013 advertising spend and achieve better ROI in 2014
Do this by driving traffic and readership of the campaign content, which included The Ask an Expert forum, The FPA Consumer Blog, and Find a Planner directory – and targeting four specific demographics
Assess best fit digital and traditional tools, mindful of budget
Create an integrated campaign, leveraging content and digital assets across a number of channels
Drive value and niche content to the selected demographics via earned, owned and paid (Outbrain & Facebook)
Results:
1056% increase in hits to the FPA Consumer Blog (compared to 2013)
127.5% increase in hits to the Ask an Expert forum (compared to 2013)
Over 90% of Ask an Expert users were new visitors to the site, average page visits were 3-4 and average time on site was 3:16 mins
So the message is: get your integrated hats on now! It's a simple strategy that can deliver results for your company way beyond traditional PR.