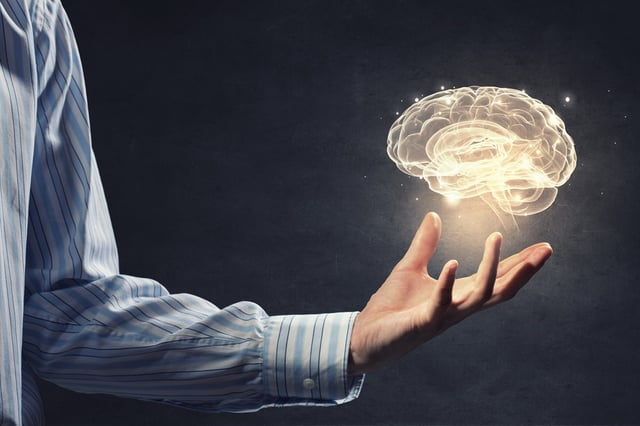 At this year's FSC Future Leaders conference, held on the 25th and 26th of July in sunny Sydney, the focus has been on the future – from 3D printing and virtual reality headsets, to the rise of millennials as super members and what's next in the long list of market disruption.
In one breakout session entitled "Future Business – 2030 and Beyond", Chris Verhaeghe, Director (Assurance) Insurance and Investment Management, PwC, chaired a panel to discuss these trends, accompanied by three industry heavyweights:
Dominik Rohe, Managing Director and Country Head, Blackrock,
Sean Colvin, Partner & former Customer Impact Consultant, PwC, and
Phillip Kingston, Co-Founder & CEO, Sargon Capital and MD of Trimantium Capital
As raised by Sean Colvin, we're seeing the convergence of three huge megatrends: mobile technology (in the sense of smartphones, Apple watches and other wearables); cloud computing (opening up enormous potential not just for mobility but also work collaboration); and AI – which we're only just beginning to explore but will inevitably become a huge feature of our lives, no matter whether you sit on the Zuckerberg or Musk side of the fence.
Turning to the wealth management industry in particular, Dominik Rohe pointed out that the most significant disruption will undoubtedly come from the areas we least expect – not from incumbents, and not from areas of the industry that are already long overdue for modernisation. It is small startups focusing on the other under-the-radar slices of the value chain that have the potential to bring the biggest impact, as well as 'neighbour' industries which begin to impinge on this sector.
All agreed with Dominik's claim that one of the biggest changes has already taken place, and that is the shift in power to the consumer, supported by the democratisation of data. The old production model of "create, push and sell" no longer cuts it, and asset managers and distributors can no longer build products in relative isolation to then push out through sales channels. Instead, the much more outcome- and lifecyle-orientated nature of today's economy means the process for the creation of investment management products must be more akin to a doctor's diagnosis – assessing each customer's needs on a case-by-case basis, and recommending an entirely customised solution, incorporating hand-picked ingredients (i.e. allocation), including ETFs, for example. With a huge portion of the population not tapping into financial advice, there is an enormous opportunity here for advisers who are able to tailor and distribute their advice via digital channels.
The success of any model, however, relies on trust and engagement – two words that encapsulate the challenges often associated with the rise of millennials and digital disruption. Dominik pointed to Tencent in China – one of the world's most innovative companies, holding a rapidly-expanding portfolio of subsidiaries across media, entertainment, payment systems, technology and advertising – that has nailed the ability to engage with younger generations. Philip Kingston questioned the need to build trust altogether, asking if it is time we got comfortable with operating in a low-trust environment? And even embrace it, helped by trust-disintermediation tools such as Blockchain.
When it comes to wealth management, a key problem, according to Phillip, is that our industry is fundamentally long long-term, and far removed from the instant gratification and short feedback loops that younger generations have come to expect from their more digital lifestyle. Sean agreed that investing into your financial future, when the rewards won't appear until 40 or 50 years down the line, will hold little appeal for millennials more focused on the present – so successful innovators in this space will be those developing offerings that bring value to customers on a more frequent basis; Acorn a case in point.
According to Sean Colvin, winners will also be found amongst those that embrace radical innovation not just on the peripherals of their business but at their very core. Digital labs and the like are good, but not enough. Core competencies – whether expertise or a product – will have to undergo innovation as well, and the industry as a whole should pursue digitisation along the entire value chain, if we are to meet the demands of tomorrow.
While the need to innovate, engage with relatively reluctant customers and navigate prudential regulations places a heavy burden on the industry, there's no doubt we're on the cusp of incredibly big changes, presenting enormous opportunity and making it a very exciting time for financial services in Australia.
Download our 2017 map of Australia's FinTech landscape here